For 35 years we have provided event management for special events of all sorts and sizes.
Event management for multi-national clients such as UPS, Honda Canada, as well as sporting events such as the  Grey Cup, the Olympics or Breast Cancer Walkathons. Guest numbers at our events reached the thousands. Events of every type and size.
Event Types
Corporate Events
Company Picnics
Condominium & New Home Open Houses
Employee Appreciation Awards

Feeding thousands of guests requires know-how.

New Product Launches
Plant Openings
Shareholders Meetings
Tenant Appreciation Days
TV Show Launches
Not-For-Profit Events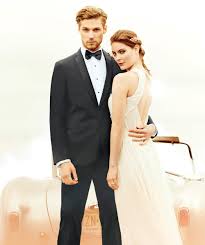 Civic Award Events
Fund Raising Galas
Political Rallies
Walkathons
Social Events
Barn Dances

Car Shows
Sailing Regattas
Winter Festivals
Military Events
Change of Command Ceremonies

Military protocol from Regimental Dinners to Change of Command Ceremonies and State Occasions.

Formal Mess Dinners
New Years Day Levées
Services:
Date Selection
When to host the event? Avoid conflicts with major entertainment or sporting events, work or school holiday schedules, plant shutdowns, etc.
Day Selection
What days of the week to host an event to maximize guest attendance
Time of Day Schedule
When to wrap up an event and how to work backward from there for the event start time
Food Service
Selection of menus & suppliers
Entertainment
Selection of all entertainment & suppliers

A 1950's Show with Marilyn? Just ask.

Accessories
Selection of tents, tables, decorations, etc. & suppliers
Budget
Set the budget and establish what that money can buy OR list all the desired event features and determine how much it will all cost.

Priorities

Establish  the client's key goals for the event.  Sales? Improved H.R.? What are the most important event elements to achieve these goals?

On-site coordination

Pulling the event together on game day.