Promote Your Wedding Venue Business – Sell Dreams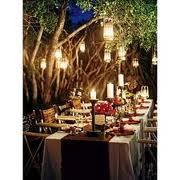 The decision to book a wedding at your venue is based on the emotional needs of the bride to be. Her reaction to your website, social media presence, your photographs and, ultimately, her tour of your property will determine if your venue can meet those emotional needs. Your marketing materials, property design, navigation and range of services must all come together seamlessly to highlight your brand and message. The bride is looking for her dream wedding. Every element of your venue and marketing must persuade her that you can meet her emotional needs and wants. Therefore, to close her wedding booking you must sell her that dream.
Sell Dreams
A dream wedding offers magic, romance, fantasy and excitement to the bride to be. It appeals to her senses & emotions. It is a trouble-free day of happiness and beauty shared with loved ones. Converting dreams to reality starts with the look and feel of your property. From your  entrance gate to the parking and ceremony areas, to the reception hall or tent and photo spots – everything must match or exceed her vision. Obviously, not every client has the same vision. But all brides are receptive to symbols which reflect the themes inherent in all weddings: harmony, beauty and building toward a loving, peaceful future. Your venue can showcase these symbols in a dozen different ways.
Harmony in Nature; Harmony in Life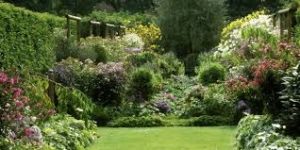 Nothing expresses harmony better than a country garden. Contrasting and complementary plant & tree colours, heights and textures invite guests to explore your property. Guests are encouraged to feel at home in your natural surroundings. Even when many different varieties have been planted the result seems naturally harmonious.
Flowing or standing water soothe and calm your clients. Butterflies and birds living in your gardens and woods inspire the wedding day. The impact of these features on guests who live in a large metropolitan area is especially powerful. In a beautiful outdoor setting they seem thirsty for the simplicity of natural beauty. They will drive for hours to make it part of their wedding.
Bridges, Arbors, Benches
The concept of harmony and bringing people and things together can be illustrated with hand made symbols. Bridges which join two banks of a stream are frequently used as wedding picture spots. Arbors where small groups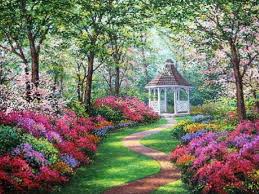 gather together are frequently used for ceremonies as well as photographs. Both bridges and arbors, set in or near gardens and woods are easily made or purchased. Both gather the wedding couple together and into the natural setting of your venue.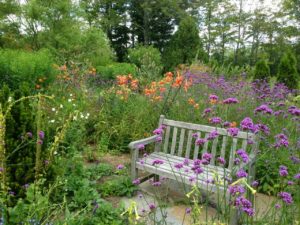 Benches are an invitation to sit, rest and be refreshed in nature. Easily made or purchased, benches decorate any garden or wooded setting.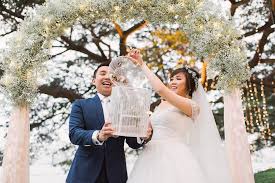 Birds, Butterflies
Harmony with nature is both symbolized and highlighted by objects to attract butterflies and birds to your gardens. Butterfly gardens take time to create but are an invaluable investment in the future of any property. They also allow your venue to claim concern for the environment. For an immediate butterfly moment during the wedding, release live butterflies at the ceremony. Monarch butterflies are commercially available, ready to release. It's breathtaking.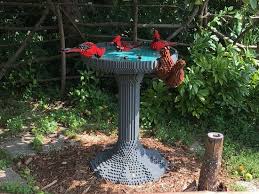 Birdbaths or birdbath fountains can be readily made or purchased. Since some birdbath fountains are solar powered they can be positioned anywhere. The sound of falling water and the sight of different species of birds splashing in their bath is another natural attraction for your guests.
Together into the Future
Numerous symbols of a beautiful future can be found or created on your property. Stone walkways leading through a garden or woods lead guests together along your way. Water features can have a similar effect. Both can create the impression of timelessness. When leading to or near a ceremony area the impact can be powerful.
Other symbols of a passage to the future can decorate your ceremony area. Antique doors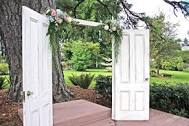 have become popular in recent years. Couples refer to them as "doorways to the future". The doors are portable enough to be used indoors or outside.