Prepare A Budget Before Choosing a Wedding Photographer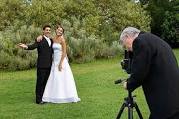 Choosing a wedding photographer will depend on a number of factors. Before you start your search you'll need at least a general idea of your budget. If prospective photographers are too far beyond your budget, you'll save a lot of time by establishing that difference quickly. Keep in mind, however, that some low-budget photographers may simply be too good to be true. You may end up disappointed.
Referrals, Research
check with friends and family
read online reviews
Google the photographer's name
ask your wedding planner for suggestions
research photography styles and photographer's websites.
Become Familiar With The Different Styles Of Photography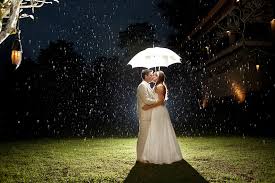 What photographic styles in wedding pictures do you most enjoy? Some brides prefer traditional poses. Others prefer more "reality" shots without posing Some photographers balance both styles while still others may be edgy or artistic.
INTERVIEW THE PHOTOGRAPHER
After you short list two or three photographers artistically and financially contact them to see if they're available on your wedding date. If so, book an interview right away. Your selection should also consider the emotional factor. You'll need to select a photographer you like well enough to be with you at almost every moment of your very long day. Will your photographer know what to do when you're in the whirlwind of your special day? Or, will the photographer remain unfocused?
MAKE A LIST OF YOUR SHOTS
The shots on your list aren't the only pictures your photographer will snap. But they're the ones you definitely want for your wedding album and to hang on your walls. Classic wedding shots include photos of the wedding party getting ready, the big reveal and the first dance—among countless others. Look through books, blogs and friends' wedding photos for ideas and ask your photographer to recommend shots that will match your style and venue. The more specifics you share with your photographer about what you want, the better they can deliver on your photos. Be reasonable. There is only so much time in the day, and the must-haves will be supplemented with stunning in-the-moment shots you couldn't have even dreamed of.
TIME
Planning pictures in between the ceremony and reception is important to remember and a big block of time in between your events. Be realistic about how much time to reserve for pictures. Do you have a big list of must have family pictures, a big wedding party? Are kids in these photos? Are there multiple locations where you want photos taken? Consider these questions and how much time is necessary or available so that the photographers are not rushed or short on time to ensure you get all the photos you hope for. How much time has been allowed by the caterer before dinner is served?
The average time required for wedding photos is 2- 2.5 hours. This allows us to focus on just you and your wedding party. I recommend you leave 30-45 minutes for just the bridal couple's pictures. If you need advice on how much time to allow for photos of everyone involved, just ask. Photographers are here to help with all the details.
LOCATION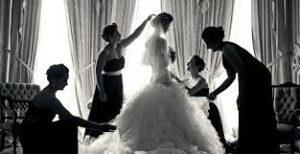 Location is another big factor to consider. If you are wanting pictures of getting ready and other pre- ceremony pictures consider where you are getting dressed and dolled up. Uncluttered rooms with lots of natural lighting and spacious areas are ideal. Getting ready in a dark gloomy basement or room will not guarantee top notch pre-wedding photos. The location for post ceremony pictures is just as important. Make sure there is lots of room to work with and a few different spots to pose and be placed. This is also something one can discuss and work with to make sure you have the best spot.
Ask For Help
Don't be afraid to contact your photographer about any questions, concerns, changes, or challenges. They're here to help and work with you to ensure your day goes smoothly. It can be stressful to feel like you need to make all the decisions on your own. Part of the photographer's job is to make you feel relaxed and not worry about how your pictures will turn out. If you need to change a time or place just let us know. Don't worry about being a bother. This is your day! The photographer will be where you want them to be even if things change. As experienced wedding photographers we are here to guide and suggest ideas. You don't have to stage and situate your family and friends for photos. Leave the behind the scenes stuff up to the photographer! That's essential to choosing a wedding photographer.
POST-PRODUCTION DETAILS

Make sure you discuss this so you won't be expecting delivery too soon and so it can be put in your contract. Your photographer will be shooting an enormous amount of "raw files" they will need to individually edit to size, color levels, etc. Obviously, this varies, but your professional could spend 60 plus hours editing your pictures, and if there are any special effects that you've requested like retouching or using super-saturated colors, changing backgrounds and more, that will also take additional time. So it's easy to say it can take approximately 4-8 weeks to get your proofs back, depending on their client load. You'll also want to know up front approximately how many pictures to expect, if they will be viewable online or CD, and if they will be in high or low resolution.
Who Owns Your Pictures?
Some photographers stipulate that they will forever own your photographs even after you have paid for them. Others may insist that you not share your photographs with your wedding planner or caterer, for example, if the pictures may be used commercially to promote a business. If your wedding venue asks you to share photographs but the photographer refuses to release them you may have a problem. These positions may not be the industry norm. But they are seen often enough for brides to clarify these issues before they sign a contract for photographs. If the photographer's contract does not expressly deal with this issue (or any other that you feel is important), ask for written confirmation of these details. Normally, if you pay for something, it's yours.