Your Wedding Timetable – What To Do and When To Do It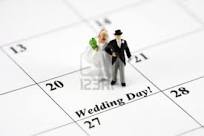 Immediately Upon Engagement
Decide on a wedding date
Give the people you really want at your wedding as much notice as possible that they should set aside the date for you. If the wedding will involve travel and an over-night stay for guests, it's important to let guests know that as soon as possible. It will be helpful for you to get early feedback on who may not be able to attend the wedding.
Set your budget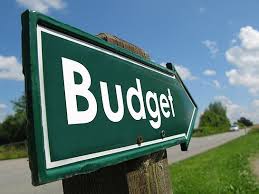 Perhaps the single biggest decision to make after the decision to get married itself. Consider the range of projects you need or want to take on during your first year of marriage: honeymoon, buy a house, start a family, start or continue post secondary education, buy a car, travel. Calculate the cost of these projects. The wedding costs will compete with these other projects. Calculate the money you will have from all sources for the wedding and your other projects. This will help establish the maximum amount of money you can spend on the wedding. From this calculation, all other spending decisions about the wedding will follow. It's a terrible idea to borrow any money from any source for your wedding.
Select your bridal party.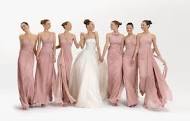 Your bridal party can be a huge help in handling the hundreds of details involved in planning the wedding and in getting through the wedding day. Everything from RSVP tracking to picking up the flowers can and should be delegated. Can every member of the bridal party afford a bridesmaid's dress or a tuxedo? Is every member of the bridal party physically fit enough and mature enough to shoulder the responsibilities involved? Be objective.
Choose your theme. [modern, vintage, classic, rural, contemporary, etc.]
It's your wedding. Within reason and the bounds of good taste you should have what you want regardless of who will pay some of the expenses. Have faith in your own judgment and taste.
All the above should happen almost immediately. Once you square those 4 foundations of your wedding away, these are some estimated time frames for everything to follow. Buy a binder, a hole punch and index tabs to collect & organize these details. Start a spread sheet to track all expenses.
12-18 Months Out
Ceremony Location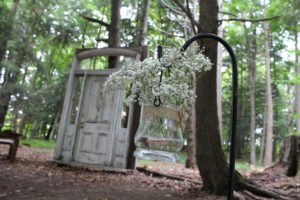 Your caterer may have some suggestions about where to hold your ceremony, or you may have seen a pretty location yourself. Many reception locations have a "chapel" or an additional area for a wedding ceremony, since many couples no longer get married in a church. A wedding arch decorated with flowers can make a ceremony setting take shape almost anywhere you want. Will a botanical garden or public park permit wedding photographs? At what charge? What is Plan B in the event of rain?
Reception Location/Caterer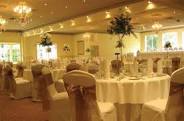 This choice will be a function of a number of things: how many guests you are having, how far they have to travel, what kind of wedding (cocktail, plated service, etc.), your budget and what you both like.
The number of weddings that take place almost anywhere is greater than the number of beautiful reception venues. More weddings are chasing fewer venues. That means competition for venues and rising prices in a seller's market. Will the venue permit an outside caterer? Is the outside caterer charged for permission to serve food there? Is there a kitchen that the caterer may use or will food be brought to the venue already prepared hours before dinner? Will a kitchen have to be set up on site? Is the venue air conditioned? Does it have sufficient washrooms? Coat check & racks with hangers? Parking?
For outdoor weddings, caterers should have a list of beautiful and functional venues. Consider having your wedding on the property of a friend or relative. As farm weddings & country weddings become ever more popular consider rural venues that the Ministry of Food and Agriculture or a local 4H club can suggest.
Cottage weddings in the Gravenhurst or Haliburton area are, by definition, more remote. Consider the expertise of your caterer in providing service well off the beaten path. How well equipped are they for off-site catering? How will the location impact the need for overnight accommodation? Will you need transport between the cottage and hotels? Are there B & Bs in the area where guests can stay close to the wedding? Could the wedding be held at such a B & B? The issues of parking and washrooms are critical for a cottage wedding, as is the potential for tense neighbour relations due to traffic and late night noise.
DJ &/or Band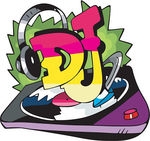 Your music choice can be a big part of how your celebration turns out – too loud, and guests will leave early – the wrong kind of music for your demographic and it's no fun. Before you pick a DJ, ask if you can drop in on an event he is spinning the tunes for – you'll get a pretty good idea if he's for you. The same with a band: see if you can attend an event where they're playing. Ask for references and make sure that you lay down ground rules about arrival/set-up time, alcohol or drug consumption before and during the event, dress code, flirting, electrical & space needs, frequency & length of breaks.
Photographer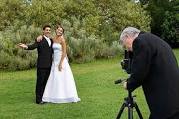 Most photographers have a portfolio you can see to get an idea of their style. Packages with a set price are a good idea if you are budget conscious. Give your photographer a copy of the schedule for the day: almost all delays at weddings are the result of a photographer who either gets behind or can't stop taking one more shot! Don't forget: you are holding up your guests if you let the photographer be in charge of the schedule.
Videographer
A nice addition to your wedding memories.
9-12 Months Out
Wedding Dress
(Sometimes, brides do this FIRST, but most of the time, many factors, including theme, location, time of year, and entertainment, (you'd be surprised), DO sway the dress decision.) On the one hand you will wear this dress but once. On the other hand you will see it in pictures of the wedding for the rest of your life. You have a right be beautiful on your wedding day. It may not be your dream to buy a wedding dress that someone else wore before but the potential savings are considerable.
8-10 Months Out
Bridesmaids Dresses
If you can, get all the girls together for a full day of dress scouting. Keep budgets in mind and go for a style that will flatter a variety of body types. There is no excuse for any member of the wedding party to dress like a tart.
6-9 Months Out
Groomsmen Attire
Quite often the groom will get his rented tuxedo for FREE, since you ordered so many outfits.
Wedding Flowers
Make sure you have a budget in mind before you see your florist. Packages are always available and there is a big range in price, depending on the type of flowers you select and the complexity of the arrangement. Make a list of everyone who will need flowers that day so that you don't forget anyone. Are flowers to go on each guest table, the head table, buffet or other tables? If the wedding will be on a property that your family owns, can the garden be planned a year before the wedding to coincide with flowers that bloom in the spring or later?
Centerpieces

You will need a rough idea of how many guests are attending, and therefore how many tables will need centerpieces. Although tall centerpieces are striking, it might make it difficult for guests to see each other over the arrangement. Try for a low, simple arrangement that adds colour but doesn't take up too much space on the table. This is critical for platter or family style service.
For rural or cottage weddings centre pieces made from birch bark, wood, or natural fibers can be charming. Remember to consider the colours linens, flowers, dresses. Can you make the centre pieces yourself with help from your friends?
Decorations
If you plan an elaborate themed wedding, you may want the help of a professional wedding decorator. These professionals have access to props and materials that you may have trouble finding. For simple decorations, like tulle and ribbon, you probably have at least one artistic friend that would love to help. Consider lighting as part of the decorations.
Order and send invitations.

You need to spend real time considering who to invite without offending any friend or relative. Before inviting anyone you haven't seen or spoken to in years remember that your wedding should be spent with people you care about and who care about you. Be diplomatic when Mom wants to invite her 200 year old great aunt; but, be realistic as well.
Proof read the invitations several times. It's hard to correct a printing error on something already in the mail. If the wedding will take place at a cottage or other hard to find location, include a map. Make sure that GPS or Google maps actually help find the location. If they don't, your map & directions should tell people not to use them or else they will get lost. The map should include a "Help" phone number to call on the wedding day. If you create a web site or Facebook page for the wedding, refer to it in the invitation.
Dress Fitting Check
Make sure to weigh yourself before each fitting, so you can keep track close to the wedding day.
4-6 Months Out
Book Bridal Shower
Although its usually a friend or family member who holds this event for you, you should be consulted on the date and location to make sure you will be available that day. You need to balance your role as a guest with your role as the bride at your own shower.
Book Bachelorette Party
This event is also hosted and arranged by a close friend or relative – don't book too close to the wedding day – hangovers are not the best way to start your wedding day!
Book Bachelor Party
This party has a reputation for getting out of control – don't spoil your memories by drinking too much!
Master or Mistress of Ceremonies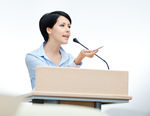 The seamless flow of the wedding and reception will depend on your M.C. The M.C. has real responsibilities. These include making sure: that the schedule is followed, that guests and suppliers arrive in the right place at the right time, that photos don't run over time, that dinner service is explained, that guests are invited to the buffet table by table, that guest speakers, (including whoever will say Grace before dinner), are introduced and don't run over time and that toasts are presented according to a planned sequence. This is an important job and cannot be assigned to anyone immature or inarticulate.
3 Months Out
Taste Tests with your Caterer/Venue and your Baker.

A great chance to get a peek at your wedding dinner – chances are you won't notice much the day of the wedding.
Hold Bridal Shower
You need to balance your role as a guest with your role as the bride at your own shower. Be diplomatic in giving an opinion on shower food and décor. Showers are generally held with little or no alcohol. It's unforgiveable for anyone to be drunk at a shower.
Hold Bachelorette Party
Your last wild ride for the foreseeable future – have fun and remember the good times.
Hold Bachelor Party
More fun with guys – enjoy this blast from the past.
Dress Fitting Check
Oops! Time to get back on the stationary bike and eat more salads.
4 Weeks Out
Finalize info with your vendors.
All your guest responses should be in so that you can finalize guest numbers with your caterer or venue.
Final Dress Fitting Check
Yahoo! It fits!
Music
Make sure you fill out your data sheets with all formalities for your DJ/Band: Music choices, bridal party names, dos and don'ts, etc.
Make salon appointments:
Manny, Peddy, Makeup, Tanning, Hair, etc.
1 Week Out
Finalize timeline with your DJ, venue, caterer, photographer, florist and planner (if you hired one).
The final timeline should be e-mailed to all of these suppliers: no excuses for being late or falling behind schedule.
3-5 Days Out
Pick Up Tuxes
Payments
Make sure you pay all your vendors, or prepare the cash/cheques for all your wedding vendors. Give the list and cheques to your Best Man or Maid of Honour, so that you don't have to worry about this on your wedding day.
Wedding Day
YOU MADE IT! Be thrilled by the centuries of tradition & the love that you have just shared. Enjoy the day of your dreams.
Next Day Or So
Leave for your honeymoon.
Take some time off from all the rush and just enjoy each other!
Two Weeks after the Wedding
Thank you cards for wedding presents
Check all you gift cards to make sure you don't leave anyone out. Get a friend to help double check.
Reference letters & on-line posts for outstanding suppliers.
A great way to reward those people who helped make your day such a success. Don't put this off – these people worked hard for you.